Strut Bar Purpose
1. Balance the Structure of Vehicle structure & Raise Vehicle safety.
There are girders & drive shaft support in the chassis for general RV engine designing of the main structure. But the top of the suspension system is only fixed by the body sheet metal, and the difference between the upper and lower support strengths is too large, so one is installed in the engine room body sheet metal fixed suspension system. The engine strut bar can let the vehicle's upper and lower structure could be more perfect and improve safety.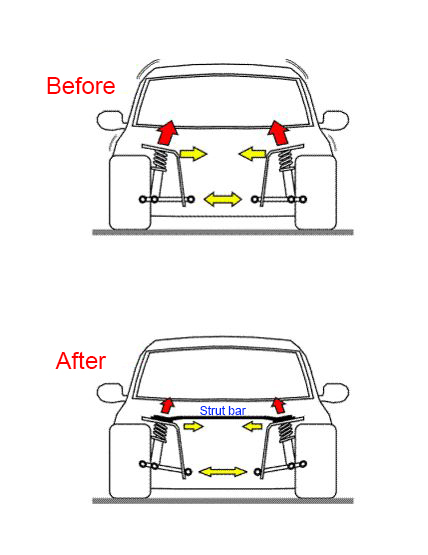 2.The suspension system could be evenly stressed and the ride experience could be more comfortable.
The front-wheel suspension system of the RV is independently suspended for maximum cushioning, but the transmission of residual power is ultimately absorbed by the car body. It is easy to cause unilateral effort, using the engine strut bar to transmit the force of the single-sided independent suspension system to the other side, and it is transmitted at the same time. When the two sides are evenly stressed, comfort is naturally increased, and the driving control is more flexible.
SPR car strut bar supplier provides engine strut bar, front strut bar and rear strut bar for different car brands, welcome to contact us to get more strut bar products information!
---